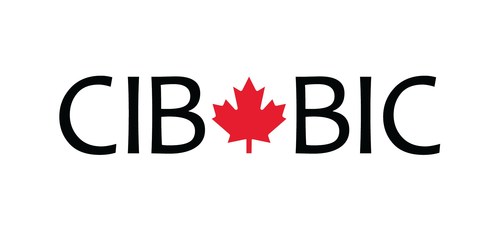 New Investment Partnership with Efficiency Capital to Deliver Low-Carbon Solutions to Businesses and Building Owners Across Canada
June 15, 2022
Efficiency Capital named 'Best ESG Solutions Canada 2023' by Global Financial Market Review
May 31, 2023
THE GREATER MONTREAL CLIMATE FUND AND EFFICIENCY CAPITAL ANNOUNCE PROGRAM TO DECARBONIZE MID-SIZED BUILDINGS
Montréal, May 9, 2023 – A new program called MultiRés, aiming to decarbonize buildings in the Montreal Metropolitan Community, was announced today at the Montréal Climate Summit. The program will provide owners and residents of older, fossil-fuel heated, multi-residential buildings in greater Montréal with expedited methods to decarbonize, reduce costs and achieve a variety of related benefits in their buildings.
The program of the Greater Montreal Climate Fund (GMCF) is created through a partnership with Efficiency Capital and has been made possible thanks to a generous $5 million gift from the Trottier Family Foundation to GMCF, in support of Montréal's decarbonization goals.
GMCF and Efficiency Capital are combining private and public capital to increase client building value and to further stimulate investment in the sector. Efficiency Capital brings over $100 million of project capital, including funding from various banks, institutions and other impact investors. Renovations will begin with pilot projects this summer, and full program implementation will follow in the new year.
A turnkey project and program to help owners decarbonize, while benefiting residents
Targeting mid-size buildings in the 82 municipalities of Greater Montreal, the program offers flexible financing up to 100% of retrofit costs, and other assistance that will reduce financial and paperwork headaches which owners normally face. The terms are better than market, providing value, affordability and environmental returns to owners and residents.
MultiRés will do so by undertaking major renovations such as heating system replacement, utilizing energy savings to help address affordability issues while decarbonizing. Owners will benefit from technical expertise, a personalized coaching approach, the ability to choose their contractor, as well as a low-stress turnkey solution, thanks to specialized local partners.
Owners and residents can get more information or express interest in participating by visiting https://fondsclimatmontreal.com/en/multires/.
Partner Quotes
"Small and medium-sized multi-residential buildings are often overlooked in the fight against climate change, as they are difficult decarbonization targets for many investors. The MultiRés program will demonstrate that profitability is possible for this segment of the market and that this solution plays an essential role in our climate objectives while bringing significant benefits to the health of residents," said Vincent Moreau, Executive Director of the Greater Montreal Climate Fund
"Owners want to electrify and decarbonize their buildings when they have the necessary support and guidance. Efficiency Capital's integrated offer, with 100% financing combined with expert turnkey delivery, has proven itself in more than 55 installations that are generating $30M in energy savings and over 25,000 tonnes of GHG reductions. We are pleased to share our expertise with the Greater Montreal Climate Fund to launch the MultiRés program. – Chandra Ramadurai, CEO and co-founder of Efficiency Capital
"In Montreal, residential, institutional and commercial buildings generate 28% of the city's emissions. By supporting the efforts of the Greater Montreal Climate Fund and Efficiency Capital in their launch of the new MultiRés program, the donation from the Trottier Family Foundation will help accelerate the decarbonization of hundreds of buildings and the removal of fossil fuels in the Montreal metropolitan area, while promoting energy savings and improving the health of people living in the most vulnerable neighborhoods of Montreal. – Éric St-Pierre, Executive Director of the Trottier Family Foundation
This initiative is part of major philanthropic support from the McConnell Foundation and the Trottier Family Foundation, two leading Canadian foundations, for a total of $12 million to the organization Low Carbon Cities Canada (LC3).
-30-
About the Greater Montreal Climate Fund
The Greater Montreal Climate Fund is the LC3 network's centre for the Greater Montreal area. Our mission is to help move, catalyze and organize business, community and financial sector actors, including private and public capital, to transform markets in favour of decarbonization and community benefit, in the 82 municipalities of Greater Montreal. For more information: https://fondsclimatmontreal.com/en/multires/.
About Efficiency Capital
Efficiency Capital (EC) is Canada's first energy-as-a-service company that develops, funds and manages net-zero projects in the built environment. Incubated by The Atmospheric Fund (TAF) – a regional climate agency that is the Toronto and Hamilton area hub of the LC3 network, EC seeks to increase the flow of third-party capital into such projects by leveraging strategic partnerships with various banks, TAF, impact investors, community foundations and other organizations to enable the transformation to a low-carbon economy. EC has access to over $100M in low-cost project funding to deliver fully funded, turnkey and de-risked decarbonization solutions.
About the Trottier Family Foundation
The Trottier Family Foundation was established to create meaningful impact and improve the lives of Canadians. In the spirit of this vision, the Foundation promotes projects of scientific discovery, the improvement of education, the mitigation of climate change and the protection of the environment, the enhancement of healthcare and patients' lives, in addition to providing support for a selection of community and international initiatives.